Skip to Content

Sustainable Practices
Sustainability
Under the guidance and support of Wake Forest University's Office of Sustainability, Graylyn strives to blend its historical features with everyday sustainable practices. Graylyn's Green Team encourages and facilitates the collaborative efforts of staff and guests to initiate practices that contribute to a sustainable, high quality of life in the Triad and transform the following guiding principles into practices.
Sustainability Efforts
Stewardship
Wake Forest University encourages all members of the campus community to take responsibility for the interdependent environmental, economic, and social consequences of their actions.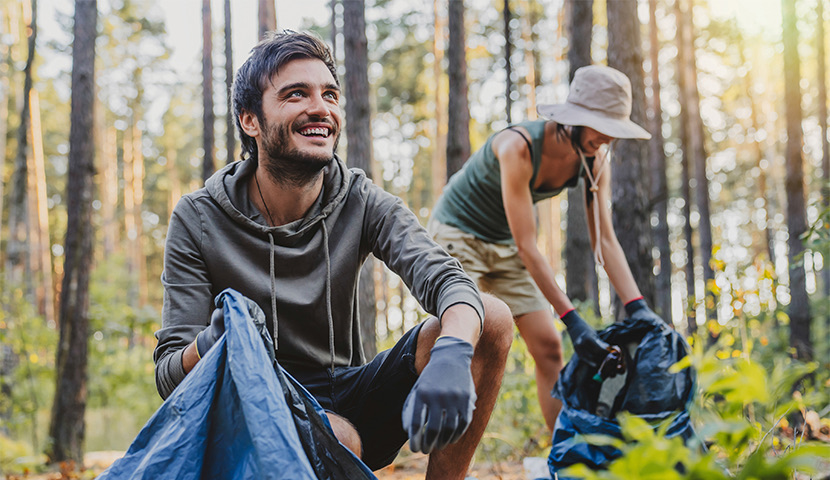 Service & Outreach
Graylyn is proud to partner with our local Adopt a Park organization which allows businesses to contribute to the care and attention of community parks. In 2012, Graylyn adopted responsibility for the extra care and attention of Whitaker Park.
Energy Conservation & Climate Change
Graylyn staff strive to monitor and minimize energy consumption and promote the development and use of renewable energy sources. We also invite our guests to join us in conserving water by offering a towel and linen reuse program in our guest rooms.
Dining & Food Systems
Graylyn promotes diverse and sustainable agricultural practices that encourage the protection of farmland and viable food systems. The Graylyn Chef's Garden was established to support this principle.
Built Environment
Graylyn strives to construct, renovate, and operate the built environment according to high standards of efficiency in energy, water, and materials intensity in a way that minimizes impact on local ecosystems and supports human wellbeing.
Food & Waste Reduction
Through initiatives such as our Surplus Property Program and Technotrash recycling, we are making a difference in the community while reducing our environmental footprint.
100% of Graylyn's yard waste is repurposed as mulch or organic soil amendments, and we divert pre-consumer waste from the landfill to compost.
The bulk of "typical" recycling (paper, cans, glass, bottles, cardboard, etc.) is taken to our local Recycle America facility in Winston-Salem.
Procurement
Graylyn subscribes to procurement policies and practices that encourage environmentally and socially responsible products and services.
Transportation
Graylyn promotes walking, cycling, public transportation and the reduction of reliance on single occupancy vehicular travel. Ridesharing and shuttle service is also recommended and facilitated for airport transfers and group transportation arrangements.